Top Ten Tuesday is a meme hosted by
The Broke and the Bookish
where a new topic is given each week by the host blog and participants write up a corresponding list of ten things. Simple, fun, and great for those obsessed with lists. This week's topic is:Top Ten Books I Wouldn't Mind Santa Bringing This Year!
(1)
Batgirl, Volume Five: Deadline
by Gail Simone - I'm beyond addicted to this series. I love Gail Simone's Batgirl and I'm so sad that this is her last volume as the writer.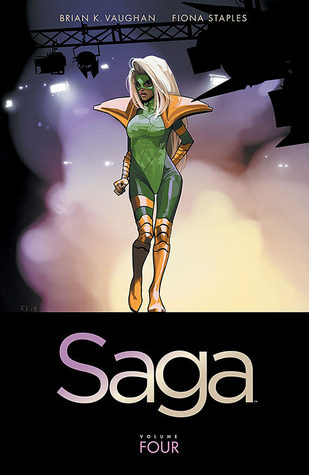 (2)
Saga: Volume Four
by Brian K. Vaughan and Fiona Staples - Honestly, is anyone not in love with this series right now?! Okay, maybe a few of you but I am thoroughly invested. I've been wanting this since the second I close the third volume. I NEED IT.
(3)
Harley Quinn: Vengeance Unlimited
by A.J. Lieberman, Mike Huddleston, and Troy Nixey - You guys probably know by now that I LOVE Harley Quinn, especially her older stuff, and despite the fact that her run of comics wasn't always the best I still gobble the books up as fast I can get them. I love my Clown Princess. [;
(4)
The Secret History of Wonder Woman
by Jill Lepore - Recently one of my professors recommended this to me and ever since I looked it up I've been wanting a copy to land in my lap. It sounds fantastic!
(5)
Ancillary Justice
by Ann Leckie - Oh my gosh, oh my gosh, oh my gosh...I have heard nothing but rave reviews about this book and it sounds like exactly my type of science fiction and I WANT IT NOW. I have to know what everyone has been raving about, I just have to!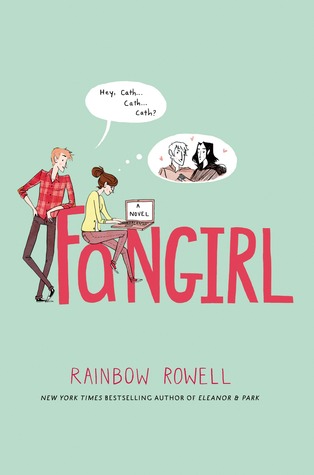 (6)
Fangirl
by Rainbow Rowell - I have this on my Kindle but I desperately need a hardcover copy because I've just been rereading it THAT much and I need to flag things. All the things.
(7)
Doctor Who: 12 Doctors, 12 Stories
by Various Authors - This might just be the second most gorgeous boxed set in the universe. [Second only to the one below it.] AND IT IS DOCTOR WHO! I absolutely love these covers and I just really want to read all the stories so I can get to know the Doctor better in all of his regenerations.
(8)
Harry Potter: The Complete Series
by J.K. Rowling - I have wanted this boxed set ever since they revealed the new covers. I love it so very much. Each individual cover is GORGEOUS and together they are even more beautiful. Every time I see it in the store I just want to snatch it up and reread Harry's journey.
(9)
Birds of Prey: Volume One
by Chuck Dixon - I've read a few issues of this run and I'm impressed, and I'm even more excited because Gail Simone eventually takes it over and I love her work and I love all of the characters that make up the Birds of Prey and I just need it, okay?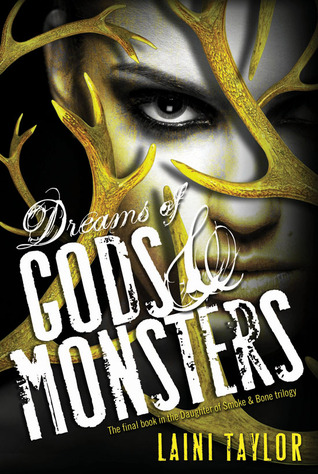 (10)
Dreams of Gods & Monsters
by Laini Taylor - Every year that I've read one of the books from this trilogy it has made it on to my top ten books I read that year list. I LOVE this trilogy. At least the first two and I'm sure that I'm going to love the third, I just need Santa to drop off that snazzy hardcover underneath my Christmas tree.