Top Ten Tuesday is a meme hosted by
The Broke and the Bookish
where a new topic is given each week by the host blog and participants write up a corresponding list of ten things. Simple, fun, and great for those obsessed with lists. This week's topic is: Top Ten Books I'm Not Sure I Want To Read (books you may have bought but aren't sure if you are into it anymore, books you wanted to read but heard mixed things about, hyped books you aren't sure about --- basically any book that has you going, "TO READ OR NOT TO READ?"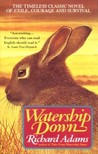 (1) Outlander by Diana Gabaldon - I see this book on so many favorites or must read lists...so of course when I saw it used I picked it up. I just can't decide if I'm really that into it or if I got it because of the lists.
(2) Eragon by Christopher Paolini - So. Many. Mixed. Reviews.
(3) Pretty much every book I've ever bought by Stephen King. I can be such a scaredy cat but I really want to read his books...I just don't want the anxiety to overwhelm me. -.-
(4) The Exorcist by William Peter Blatty - I watched the movie with the family and it really didn't bother me...at all. Which was kind of disappointing. But I've been told the book is ten times worse. Dun, dun, dun.
(5) The Eye of the World by Robert Jordan - It's such a big commitment...and I already own the first three or four books, plus the prologue. BUT THEY ARE SO BIG...
(6) The Girl With the Dragon Tattoo by Stieg Larsson - I own the first two books in this trilogy. I've had them recommended to me countless times, despite the fact that they aren't of a genre I normally read. And I do want to read more outside my comfort zones, but are these the books to go for it with?
(7) Watership Down by Richard Adams - I feel like I'm one of the few people who has never read this book. It feels like it's practically fantasy canon to some. But rabbits? I dunno...
(8) The Pillars of the Earth by Ken Follett - I bought this ages ago when I was in the midst of yet another one of my historical fiction binges...now that I'm out of it I'm kind of wishy-washy on whether or not I still want to read it.
(9) His Dark Materials by Philip Pullman - Again with the mixed reviews. This trilogy seems to be either loved or hated by everyone who reads it. I liked the first, simply liked. I own the bind-up...I just can't decide if I want to continue or not.
(10) Ashfall by Mike Mullin - I honestly just don't know what's up with me and this book. Again, I own it and the sequel...I just always seem to set it back down without starting it.
If you've read any of these, please let me know your thoughts...maybe then I can decide once and for all whether or not I'm going to read them.