So I totally disregarded my July TBR considering I only read two books off of it...which means, technically, going by my rules that I shouldn't be doing a TBR for this month. (My rule for TBRs is that in order for me to keep posting them I need to read at least half of the books off of the TBR for the previous month). But since I hit a really bad reading slump last month, and it was just a crazy month anyway, I'm going to keep doing TBRs. Well, that and I love coming up with TBRs.
So let's just hope that this month goes better!
What I Hope To Read: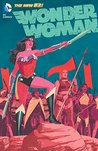 I think this may be my weirdest TBR yet simply because my reading mood has been all over the place for the past month and I'm trying to compensate for that AND get at least some of the reading done for my thesis.